Vices come in all shapes, forms, and sizes, and Joe Swanberg's "Win It All" wonderfully shows that the battle between us and our demons is really one against ourselves. In this Netflix original film, the battle revolves around gambling.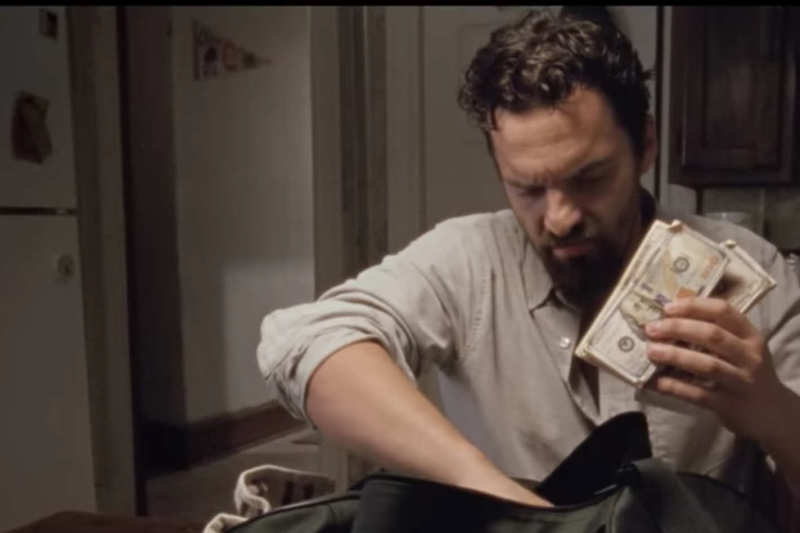 Small time gambler and big time loser, Eddie Garrett (Jake Johnson) has what we call a little gambling addiction. While he has no trouble betting all his money, he can't seem to keep or make any of it. A slave to losing most nights, and barely breaking even on others, Eddie is stuck in a vicious cycle of just making it by, which might even be too generous a view. As luck would have it, old acquaintance Michael asks Eddie to watch a mysterious duffel bag in exchange for $10,000 in 6-9 months' time while he's in prison. Eddie easily agrees to the babysitting job, reliant on what he refers to as his "storage business" as his primary source of (future) income.
However, Eddie's curiosity of what's in the bag gets the best of him. He gives in to his temptations when he breaks Michael's orders of the "don't look, don't touch" rule. Diving into the black bag, Eddie finds what only can be described as, per his expressions, a sh!t ton of cash. "Oh no, oh no, oh no" Eddie echoes repeatedly, almost knowingly confessing the trouble that is to come. The rest of the film follows Eddie battling his addiction; going up then mostly down, meeting a girl (Aislinn Derbez) and getting a stable job, until an even worse fate looms over him. Michael will return early from prison and he must "win it all" back before he then.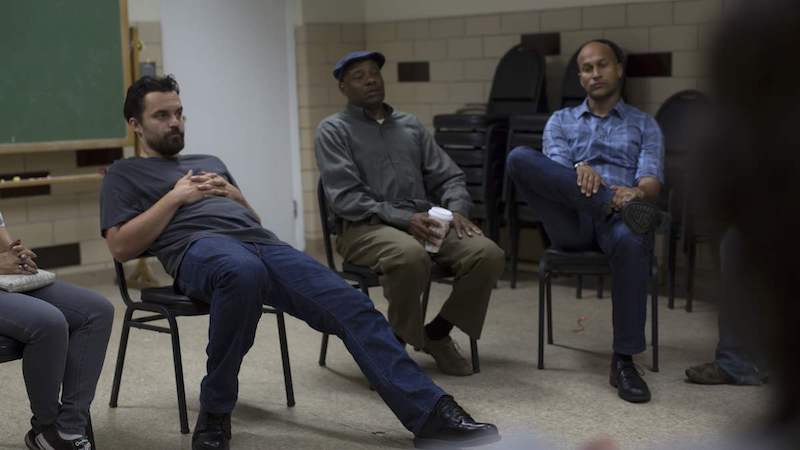 Expect to laugh alongside Eddie and his downhill spiral, while also doing everything possible to remain calm as we see his impending doom. Although the plot concerns one man's gambling addiction, the surface-level the film takes on enables it to engage a more broad audience, who can both sympathize with and chastise Eddie's faults and quirks. The story doesn't have much depth and the plot unfolds sequentially in ways we would expect. Eddie's addiction, like many people with addictions, follows the typical ins and outs and ups and downs. However, its comedic tinge makes for a refreshing take on an otherwise normal, predictable storyline.
The success of the film is no doubt in the delivery of its actors, who bring life into a seemingly dull tale. Johnson shines as Eddie, energizing an otherwise average, unsurprising sequence of events. His laid back and naturally funny persona illuminate the typical guy's everyday problems. He is nonchalant and so likable that he fits perfectly for portraying the average American trying to live through simple success. Johnson's facial expressions combined with his hopeful, excited enthusiasms achieve in expressing the hope we have against the widely known rule of "the house always wins." Another comedic gem in the film is Keegan-Michael Key who plays Gene, Eddie's Gambling Addiction sponsor. Key's bluntness and I-can't-even-deal attitude totally hit the mark illustrating the event where someone just can't seem to take profitable advice. The two characters compliment one another in that Key's a friend who minds no manners when dealing with his unmotivated buddy (Johnson).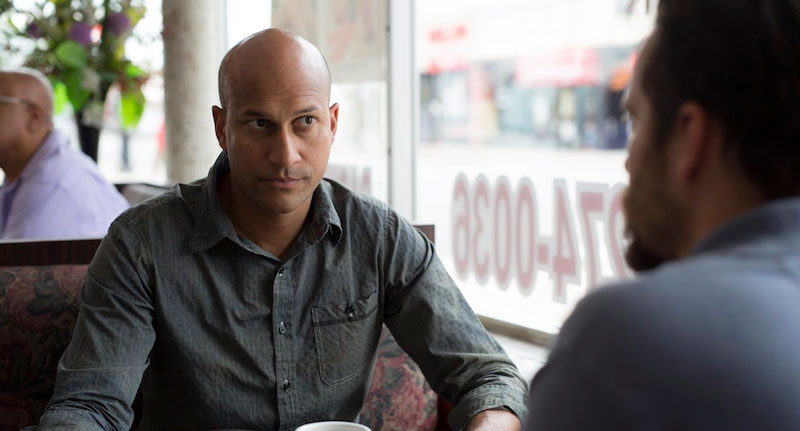 Eddie's older brother Ron, played by Joe Lo Truglio, adds even more familiarity and laughs. In a scene where Johnson explains his "storage business" (his job watching Michael's bag) to his brother, Truglio nails the role of older brother. While the two bond over a joint, Ron ironically lectures Eddie on maturity and even begs his younger brother to work at his landscaping company. Yet, as younger sibling syndrome would have it, Eddie seeks to make money without the help of older brother on his own terms, which is continued gambling until he satisfies his dream of winning big. Tuglio perfectly portrays older brother through Ron, enveloping the "because I said so" parental idea and making for another comical and empathetic scene.
Overall, Eddie's excitement excites us, happy for the underdog whose finally breaking the mold, giving us hope for our own victories. His character and some of the events he encounters contribute just the right dose of outrageousness this film needs in order to bracket it into a worthy watch with an average story.
Whether facing a gambling problem or grappled by some other evil, "Win It All" is a relatable movie that captures the empathy of the audience, all while providing for a lovable and heartwarming comedy. For any adults up for watching a simple, yet entertaining film, "Win It All" is a good bet.