Game of Thrones is no doubt the biggest show of the modern golden age of television. The only show that competes with it is The Walking Dead, but many believe that show's best years are behind it.
The latest season of Game of Thrones (season 7) was undeniably its biggest season, but also the most criticized. When anything in entertainment gets a big audience, it becomes no stranger to criticism, but this however feels different.
Game of Thrones has had detractors over the show's graphic content, but that's typical HBO. Nowadays you'll see a lot of people saying on countless entertainment websites and YouTube videos about Game of Thrones season 7 not being what it used to be.
One of the biggest complaints is the faster pacing, where a lot of things are happening without the slow setup of past seasons, and that characters are travelling from one place to another too fast. Another big complaint is that this show is starting to feel more like a conventional TV show rather than the show in its earlier seasons that was known for breaking TV conventions. I personally think season 7 was some of the show's best material, and I think the criticism has become a bit too harsh.
Complaint #1: Faster Pacing
The increased pace of this show is a legitimate criticism, but there are reasons for that. With the conclusion of season 7's seven episode run, there are a reported six episodes left for Game of Thrones' final season. The show's first six seasons had 10 episodes each, with season 7 ultimately covering 10 episodes (if not more) worth of material in just seven episodes. Fans have also criticized the "fast travel", because Westeros is a large continent. People are wondering how the show has the characters traveling from one end of the continent to another within minutes, when in the past seasons it could've taken multiple episodes.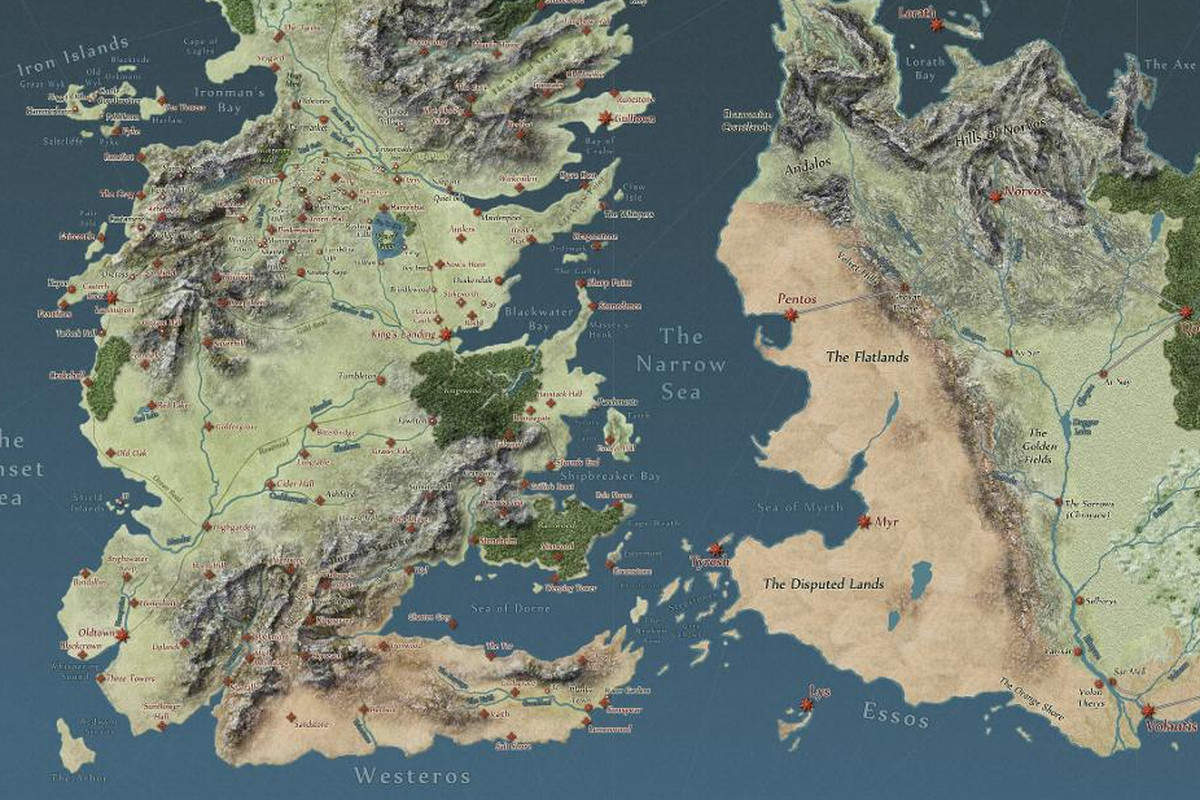 The best critique against the faster pacing and traveling is that we don't need to see as much set up as before, especially with the character development. The show in the past has used the slower pacing and travel to its benefit for Jaime and Brienne's journey where we finally saw some good in Jaime, and Arya and the Hound's travels through Westeros where got to see the growth of both characters. These characters who have benefited from a slow build up are already reaching the end of their arcs, meaning we already know these characters inside and out.
There are so many important Earth-shattering events going on in the story right that there is not a lot of time to waste. Daenerys has spent six seasons isolated from a majority of the main characters, so why is the show going to waste time with Daenerys trekking through Westeros. We've spent six seasons of getting to know the Dragon Queen and all of her complexities. And it's not like the characters are traveling within minutes. The creators have stated that the appropriate time is passing by between each big moment, it's just that they're getting to them faster due to less episodes. Since there have been less episodes, the action this season has never been better due to more money going into each episode. The latest season gave us about four visually stunning action scenes, where in past seasons we were lucky to get one.
The war between Daenerys' army and the Lannisters was at its peak in the latest season, so why waste time with filler, especially with only seven episodes. The White Walkers are also a huge threat that the show simply cannot avoid anymore.
Complaint #2: Too Conventional
When Game of Thrones started people were blown away for its unpredictability and deeper layers. This show presented a fantasy world with complex realistic storytelling and political intrigue that made it feel like a real world. This show quickly became popular through word of mouth as the series went on, and it is now one of the most popular shows ever. Whether fans actually have HBO or not, there's a bigger audience for each new season, with the extended break between each season used to its advantage to allow people to catch up. With all that being said, everyone will have a different opinion of this show.
When fans say that this show has lost its hardcore edge that it was founded on, I'm actually quite baffled.
First off, nothing is unpredictable forever. How long can anything be unpredictable before it just becomes predictably unpredictable, especially a long-running TV show. The betrayal of Robb Stark is one of the best plot twists ever in show or literature, because it truly came out of nowhere, and shocked everybody. In fact, it was so good, the show has never tried to outdo it.
Some fans are disappointed that the show isn't killing major players anymore like Ned and Robb. But how long can you kill important characters off until it becomes expected shock value?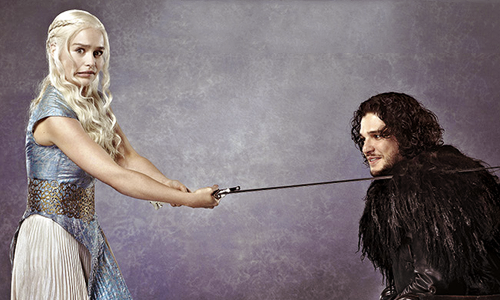 There's criticism that Jon and Daenerys have been protected by "plot armor", but if those two characters died off too early, then who would be left? Daenerys has the biggest most badass army with dragons, so if she dies then the Lannisters would've won easily. The creators and author George R.R. Martin have stated that Jon and Daenerys are the two most important characters in the whole Song of Ice and Fire saga. This show has foreshadowed their importance and killing them too early would've robbed the characters of their development and there wouldn't be a lot of people to cheer for.
The dark hardcore edge reached its peak in season 5, but that season is considered the worst by most fans. A criticism of that season was that some of the events that occurred were so dark, that there was some controversy of the show going too far. The characters were all at their lowest points during this season. Season 5 in many ways signified the middle of a story where the characters have reached their lowest point where one reaches their rock bottom before making their redemption in the end.
Seasons 6 and 7 were essentially the characters finally getting their way out of rock bottom, but fans have also criticized that because the show is now giving the main character too many victories. You just can't satisfy everybody can you?
Complaint #3: It's not George R.R. Martin anymore
This is by far the most outlandish criticism I've seen of the latest season of the show. George R.R. Martin deserves all the praise for creating this rich world and the wonderful characters that inhabit it, but he's also an author that deserves criticism. A Song of Ice and Fire has a planned seven book run, and right now only five of the books have been completed.
The last book was released in 2011. It took Martin six years to write the fifth book after the fourth one was released. Fans consider the last two books that have been released to be the worst, because of their lack of focus on characters and story lines fans are interested in. There a lot of things the show will never introduce because of the lack of time and how unnecessary they are to the main plot. These books are massive and full of detail and it seems like Martin bit off more than he can chew, and is completely unmotivated/too burned out to finish these books in a reasonable time frame. Season 5 adapts the fourth and fifth book into one season, and it's no coincidence that it's considered the worst season.
Seasons 6 and 7 was the first time the show went past the books, and there are people who think the show has gone downhill because they aren't basing it off of Martin's work. That is such a flawed critique because the first four seasons are based off the first three books which are considered the best in the series, while season five is based off the two worst books in the series. While Martin has given us great material, he's also given us underwhelming material.
Martin's word isn't God, and the books will most likely go a similar path if he ever finishes them.
I shouldn't be surprised that this show has this much criticism at the peak of its popularity. When something gets this much praise and accolade, people will start looking for the flaws to deconstruct it. It happens with anything in media when it becomes too popular. Game of Thrones is by no means a perfect transcendent experience that saves lives, but it is a damn great show that has become an example of what a TV show can be with the right people behind it.